Hiring a new national employee can be considered a relatively normal process. A company in Helsinki, for instance, may attract staff from Turku, Oulu or any other region in Finland. Many corporations based in Düsseldorf, say, normally feel able to persuade personnel to relocate from Munich, Hamburg or elsewhere too.
National applicants have grown up learning and possessing countrywide habits, behaviours and expectations. Hiring an expat is everything but routine for most companies. Topics arise which make the process more challenging. Not only for them but for the wider city community as well as city heads.
Everyday Complexities
Employees attracted from abroad have little to no knowledge of how society functions. They are affered a perfect package, they relocate and they commence life in a new city. Alone or with their partner or family. Parity of offers from many locations enable a relatively quick exit is expectations are not met.
The expat ecosystem reveals too many vacancies with a great lack of applicants. Yes, this is a real issue for companies but the greater situation is more complex. Responsibility also falls upon city leaders and their administration. Real, everyday issues need to be solved for expats.
In which neighbourhood should I live?
How well des public transport function?
How are property agency fees charged?
What school system should my child enter?
How is the health care system compared to private?
Will my partner's qualifications be recognised?
Experience reveals that merely discovering the answers to those and many more questions is problematic on official information sources. Many expats feel overwhelmed, especially when researching from abroad. Cities and companies alike require support.
Tangible Challenges
Beyond the big picture already painted, seemingly simple, yet tangible requirements need to be solved. Yes, these acts would be perfectly simple at home but not in a new and unknown environment. Some expats can feel foolish and, at times, have their confidence questioned.
How do I open a bank account from abroad?
Where do I acquire my utilities?
How does recycling function?
What is the name of a local pharmacy?
Which insurance policies are considered necessary?
Where can an English speaking dentist be found?
Is there and English language church?
Are there English language sports groups?
Do libraries stock English books?
How do I approach the topic of tips?
The list is truly endless. Insecurities and doubts occur not only following relocation. International residents can be at a loss for answer even years after relocating. Thus, when insights and facts become relevant, the path to empowerment is through knowledge.
Amazing Capitals location guides present a powerful portfolio of articles and posts designed and written specifically to inform, support and empower expats in their new location. All aspects concerning The Location and Things To Do are covered on the online resources as are the multifaceted themes of Expat Life. Clean, clear presentations guide give answers, guide to other sources or recommend other solutions.
Such information does not have to be provided by companies. It should come naturally to cities to invest in their highly desirable and very much needed expats. Others have already outsourced and supported a bespoke project in their location. A familiar framework is combined with unique local information. This is an ideal option you too can choose.
Let's talk to see how this works for you. Join the growing Amazing Capitals family and become a sponsor when you are ready.
By Vincent Green, Sep 28 2021
Anyone who has experienced relocating to a foreign country society knows that the society and its folk are key to feeling welcome. Many locations around the globe offer safe havens and opportunities that flow far better when expats can learn more about their hosts. A broad and important topic that reveals truths on every location eGuide.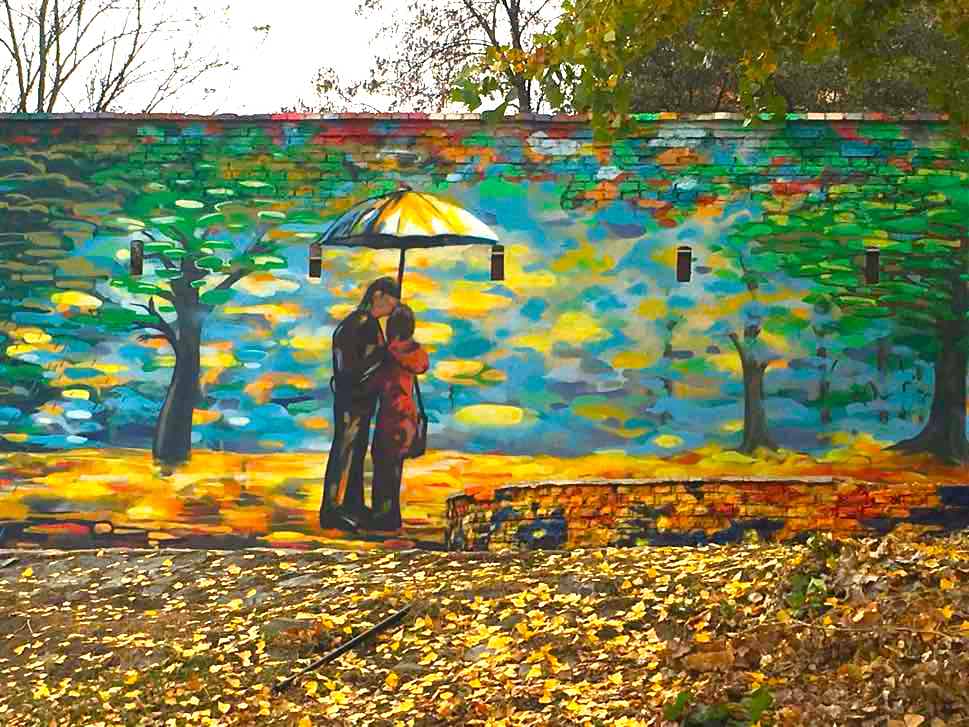 Improving the chance of companies retaining international employees in their location is a challenging task for city authorities. Life as an expat is complex. The need for balance, contented interaction and feeling at home is key. Those that underestimate the necessity to support are likely to lose valued residents.
Beyond the corporate world lies another world of creativity. Artists, creators and curators influence city environments with their work. Most cities are able to boast impressive art venues and museums as part of their cultural collection. Displays of permanent collections and temporary exhibits are a source of inspiration for many expats. Thus another important aspect of the eGuides.